Ever get a pinball machine that doesn't appear to power up? Sometimes the solution is very simple.
---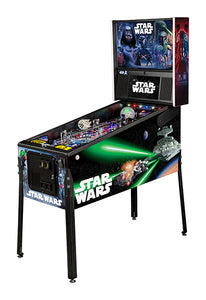 Pre-order a Star Wars pinball machines and you'll receive a special gift from Pixels & Pinball (while supplies last). Contact us for details.
---
Newbie Video Series
---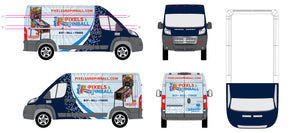 In February I bought a van in order to make it easier to deliver pinball machines and arcade games. Now I've got a graphic design for it. I hope to have it wrapped by the end of the month.
---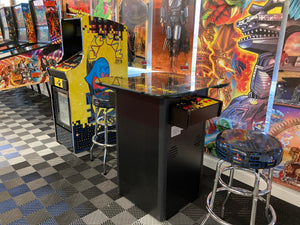 I just became a Bandai Namco dealer (the company that brought you Pac Man). I just received the Pixel Bash Chill Cabaret and the Bistro table. The Pixel Bash Chill cabinet has a refrig at the bottom, a bottle opener, and cup holders. The Bistro table is just the right height for 30" stools.  I've also got 30" Pac Man stools.