We just received accessories for Rush pinball machines. We have the topper, Expression lighting kit, and shooter knobs. We have a limited supply so please reach out soon if you've been looking to add any of these to your machine.  
---
If you're a fan of the Foo Fighters, then you've got to do yourself a favor and check out the latest pinball machine by Stern. The Foo Fighters Pinball Machine is an absolute must-have for any die-hard fan of the band.
---
Here's a quick update on the pinball games and accessories that we currently have in stock at Pixels & Pinball in New England.
---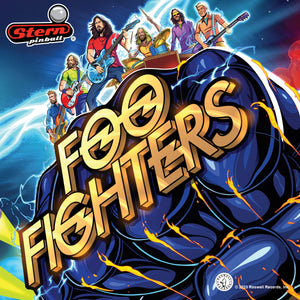 Details of Stern's latest pinball machine are out. This machine is based on the Foo Fighters and features 15 of their songs. However, this is more than just your average rock band pinball machine. Working with the band, the designers at Stern came up with a storyline of the Foo Fighters as characters in a fictional Saturday morning cartoon. They're on a mission to thwart the evil alien Overlord and his army of robots. Your goal...save humanity from extinction and let rock rule!We often get asked about the differences between the Pro, Premium, and LE versions. Attached is the feature...
---
As of January 1, 2023 Stern Pinball has raised prices on all Pro, Premium, and LE machines. Pricing is now as follows: Pro models will be $6,999 Premiums models will be $9,499 Limited Edition models will be $12,999